Cut Here, Cut There!
Looking at all the bits and pieces left after every batch of panties we make, it was clear we had to do something about it. Not all snippets deserve to go to trash.
But how to recycle a thing like that? It took us a while to figure out, but we think we're finally getting somewhere. And we would love to share it with you!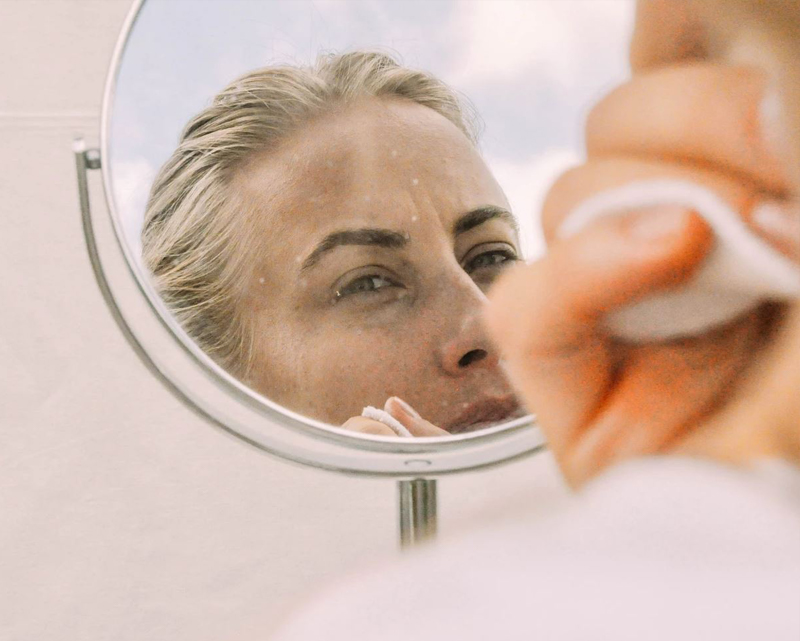 Our first thought was to write a little smart note on how to take care of your skin the right way but eventually we realised that we're no professionals. And worse - when it comes to treating our faces, not even we two can find common ground. Everybody's different...
If there is one thing we would like you to do however, it is to think twice about the materials you're using.
So, in the name of fighting plastic and unnecessary waste, we decided to replace cotton wool with bamboo and started putting together make-up removers that would be good for both our skin and the environment.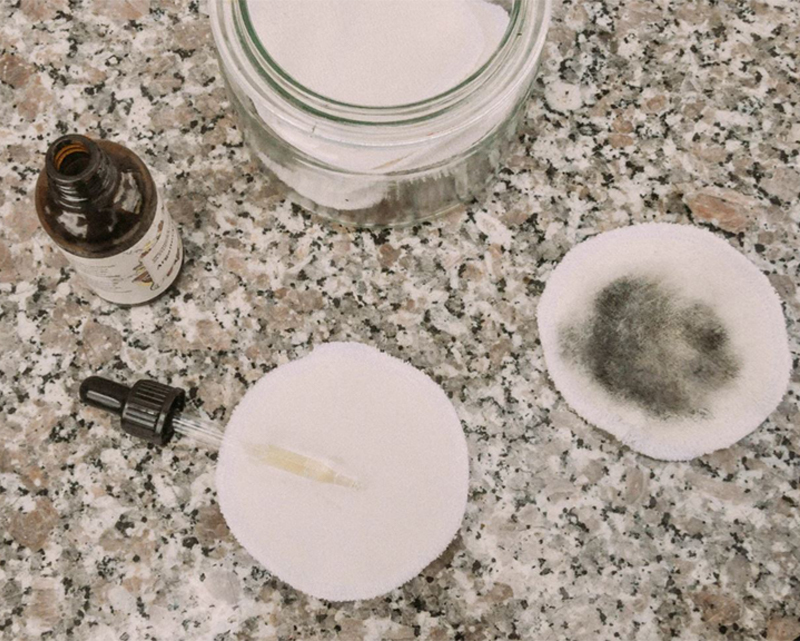 They are made
from bamboo knit (the softer side) and a mix of GOTS certified cotton terry with even more bamboo (the firmer side).
The first layer is almost silk-like
, making cleaning your face at the end of every day a desired moment of relaxation. The layer of terry is soft (still the good old bamboo!), but also firm enough to remove even the most stubborn mascara.
After you're done, all you have to do is throw the cloth into your washing machine. Ideally at 30°C (it doesn't mind getting even hotter every once in a while.) Some people like to use gall soap beforehand to help remove the stains. After it dries, you're free to use it again!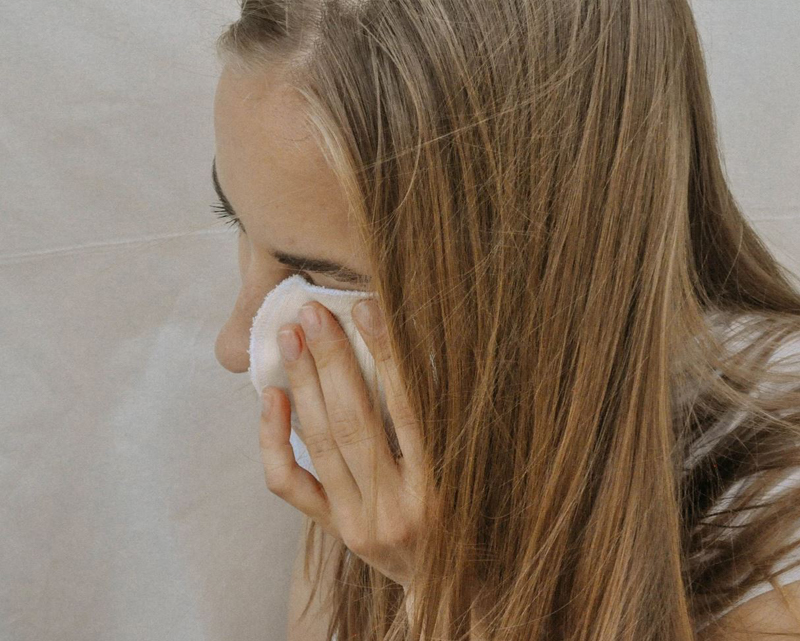 Let's all admit it - isn't the idea of not having to waste anything after you're done cleaning your face pretty tempting? It definitely is to us!