Musing with Karolína Tucker // Don't Let Your Body Get in the Way of Your Dreams!
After reading through all the bitter comments reacting to pictures with Karolína Tucker, we felt it is necessary to take action and do something about it. Thank you, Kari, for letting us get closer to you, and also for your open mindedness and purity. We're forwarding your message.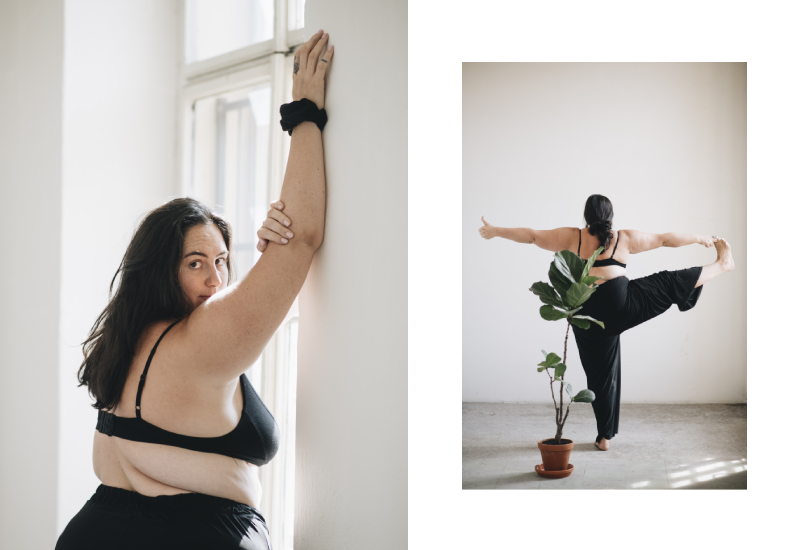 Karolína Tucker / by Lucie Fenclová
It's about three weeks after the girls from Corpus asked me to write a brief note on the topic of self-love and I just cannot continue pretending that I forgot about it.
To be honest, it's a really hard thing for me to talk about. Mostly because people are expecting specific instructions. They look at my instagram and think to themselves
"Wow, posting stuff like that… She really has to love herself."
Is the fact that I'm not ashamed of my body and have decided to accept the offer and become one of the models for the bigger bra collection something I should love myself for and be proud of? A fat person who doesn't mind getting undressed in front of other people - is that something we should glorify?
I find it odd. Especially since it's completely natural for me. I never let my body get in the way of things I love.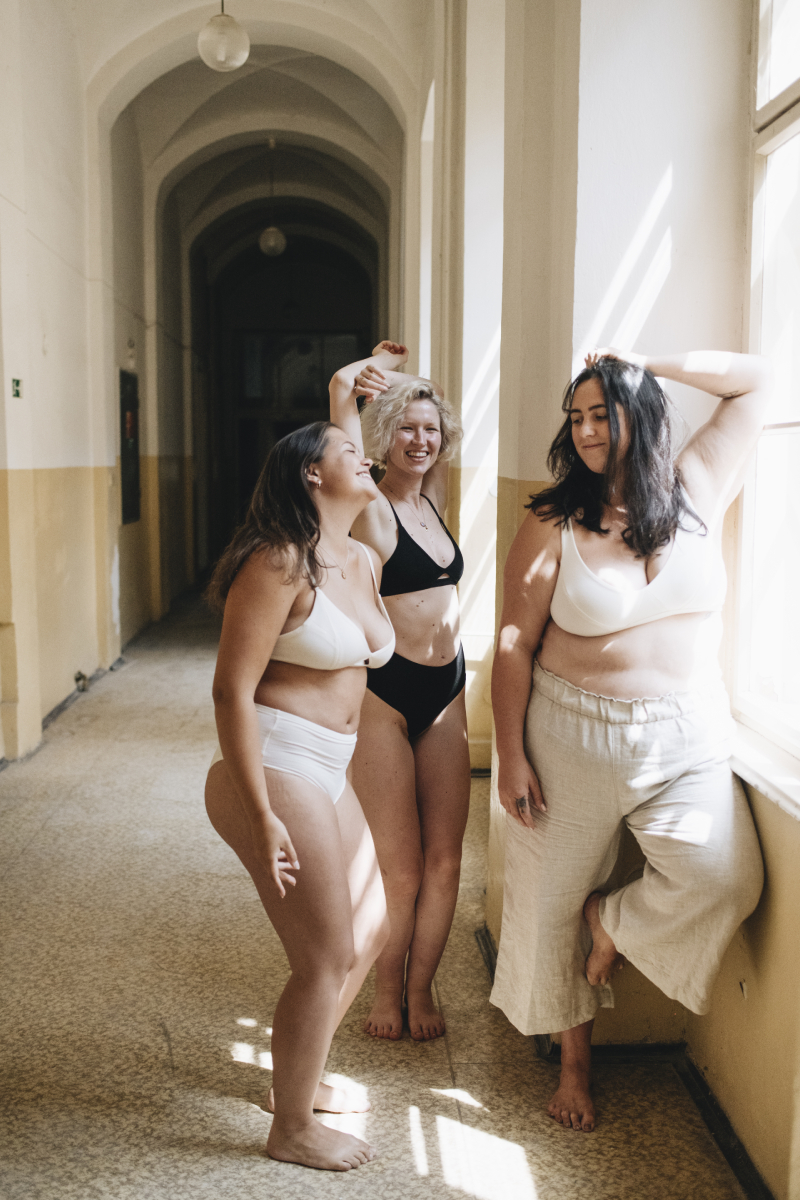 Karolína Tucker / by Lucie Fenclová
Volleyball, surfing, paddleboarding, swimming, skiing, going to the gym, yoga, short summer dresses or going out in public. Only recently, since I started sharing these thoughts on instagram (
@mermaidandthecity
), have I realised what a huge issue it is. How many people of today are ashamed of their bodies and limit themselves just because they think someone would laugh at them. And no, this is not just an overweight people-thing. There are 15 year old girls as well as adult women who are hardly the size of 38 desperately asking me about my journey to self-love and how they can do it too.
I would love to give you a manual that would (if followed step by step) make you fall in love with your body, but I can't.
Let's all stop for a moment and be honest. Not even my affection for my body appeared suddenly in one day.
Right?
Right.
We all know what self-confidence is. Confidence in self. To put it in my words I would say, it's one of the hardest things that every human being has to go through. It's not a one day task, it's a process. It includes taking out the trash (toxic relationships, toxic thoughts…) and accepting yourself with love. People like to say:
"Just love yourself!"
like it's an easy thing to do.
But this time it's me talking and
I'm here to tell you - loving yourself is hard
.
When I was little I was constantly bullied both in school and a sport centre I used to go to. Every single day, my surrounding kept reminding me that I'm ugly and stupid, that I mean nothing. I was disgusted by myself. As a girl having to deal with hate for years, I was filled with negative thoughts. It all got to a point where I couldn't look into a mirror. I didn't wanna see the reflection of my face, or worse, my naked curves.
I hated my freckles. I hated my body. Muscles and my athletic, almost male figure. That's how bad it was.
If you asked me for one thing I was OK with, it would take me the whole day to answer. Again, I had lists of things I didn't like about myself. I hated the way I laughed. I hated my smile. I hated my voice. I would've done anything for becoming anyone else. Anyone but me.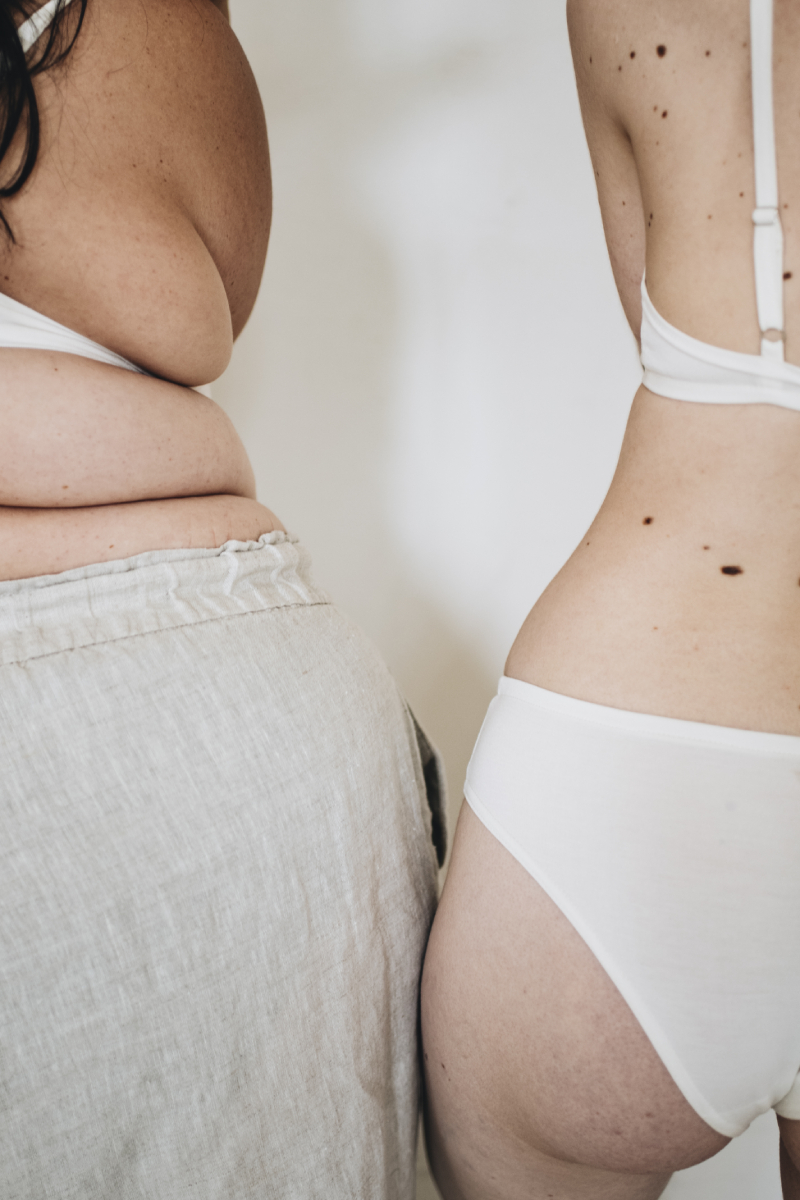 Karolína Tucker / by Lucie Fenclová
I was about 21 or 22 when I heard the sentence "love yourself" for the first time.
Love yourself? What does that mean?
How do you teach someone who hated himself for 22 years what self-love is? How do you learn to love your arch enemy..?
Only recently have I finally started finding answers, but my journey to them was everything but easy.
I cried rivers of tears, shouted till I was too weak to be angry... Until I was finally able to overcome the neverending rollercoaster of hatred and crave for revenge. To overcome the image of victim I created to protect myself.
I finally broke free and started letting positive things happen to me
. My life was suddenly full of new beginnings. And it was exciting.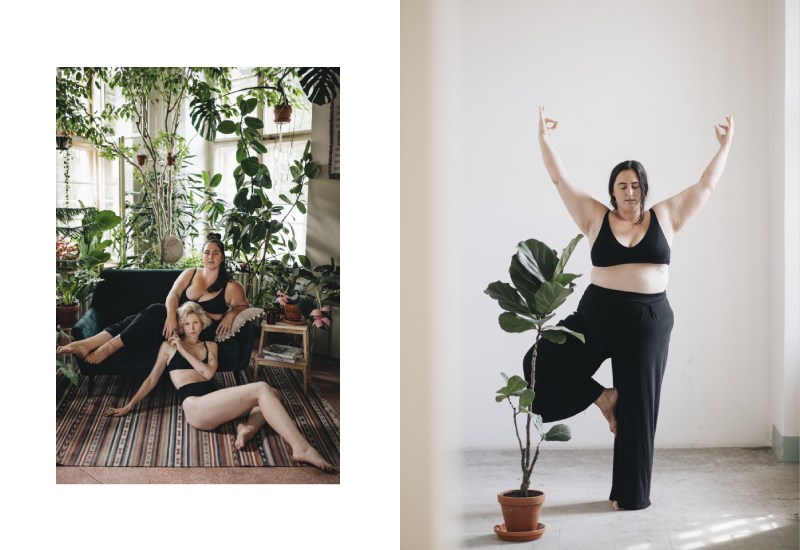 Karolína Tucker / by Lucie Fenclová
We make decisions every day. Actually, it is probably the only thing in life we can really affect. We may not be able to choose the circumstances, but the reaction is always on us. Others might be hurting us and we cannot stop them, we might feel pain and we cannot stop that either. The final choice however, is always ours. Will they break us, or..?
In the end, it was my decision that started the change. The decision that I deserve better. That I want to live a good life. For too long have I been drowning myself in pain. For too long have I been keeping my emotional wounds open. Of course they'll never disappear completely, but what's the point of leaving them painful and bloody, if they can heal into little, almost invisible marks? For too long have I been boiling with anger and for too long have I been blaming others for my decisions.
I still have a long way in front of me. Honestly, I think I might never reach the end. But throughout the years I learned it's worth the pain to continue. I learned to love myself for who I am and where I'm at.
These things are hard to do. People will try to persuade you they are not, but they are. Please, whatever happens, just keep reminding yourself "You are not the mistake. You are not the problem you're trying to solve. You are love."
And you are beautiful the way you are.
With all your freckles, spots and stretch marks.
You are gorgeous. So love yourself. Love yourself the way you want others to love you, love.